02 Oxygen Lift
This luxurious skincare oxygen treatment infuses oxygen, plant derived stem cells, peptides and high concentration of enzymatic botanicals into the skin leaving it luminous, glowing, refreshed and rejuvenated. Perfect for the holidays, weddings, any special occasion, or just because you deserve to get pampered. 150.00
Skin Tightening:
Skin Tightening with ultrasound waves and microcurrent. Extremely popular in Europe for its indisputable results, the ultrasound waves together with microcurrent sound relatively simple, but give results that only a cutting edge technology can. Stimulates on a cellular level to help your own body create the elixirs of youth, collagen and elastin. Single treatment for entire face including neck $250.00 or purchase package of 8 treatments for $800, includes entire face and neck. Savings of $1200.00. Includes $40.00 stem cell serum for home treatment.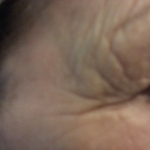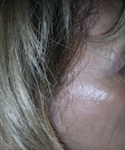 Microphoto therapy:
Microphotho therapy with light heat and energy stimulates collagen to firm and tighten the skin, decrease pore size, even out skin tone, and deliver glowing results. It leaves the skin feeling and looking younger with no recovery or downtime. The light and heat work in tandem to combat the signs of aging. Pulses of light and heat energy smooth, tighten and tone tired, aging skin. Simultaneously, heat opens pores to promote the absorption of creams and serums intensifying even the simplest of facials. Package $900.00


Derma-Brasion Facial "Diamonds are a girls best friend" $100.00 or Pkg of (3) $240.00 or Pkg of (6) $480.00
A skin polishing and resurfacing treatment with finely crushed diaonds that will remove the top layer of dead skin cells. Very effective in teating enlarged clogged pores, rough, dry or calloused skin, sun damage and pigmentation, wrinkles, acne scarring and or other types of scars. Helps build collagen and smooth lines. Leaves your skin velvety smooth, fresh and rejuvenated.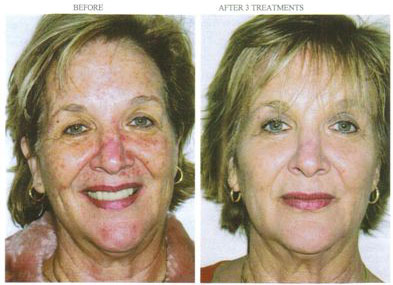 Acne and acne scar treatments.
Treatments starting at $55.00.
Cystic Acne before and after. Work in progress. Now working on pore size and pigmentation. Stay tuned for more...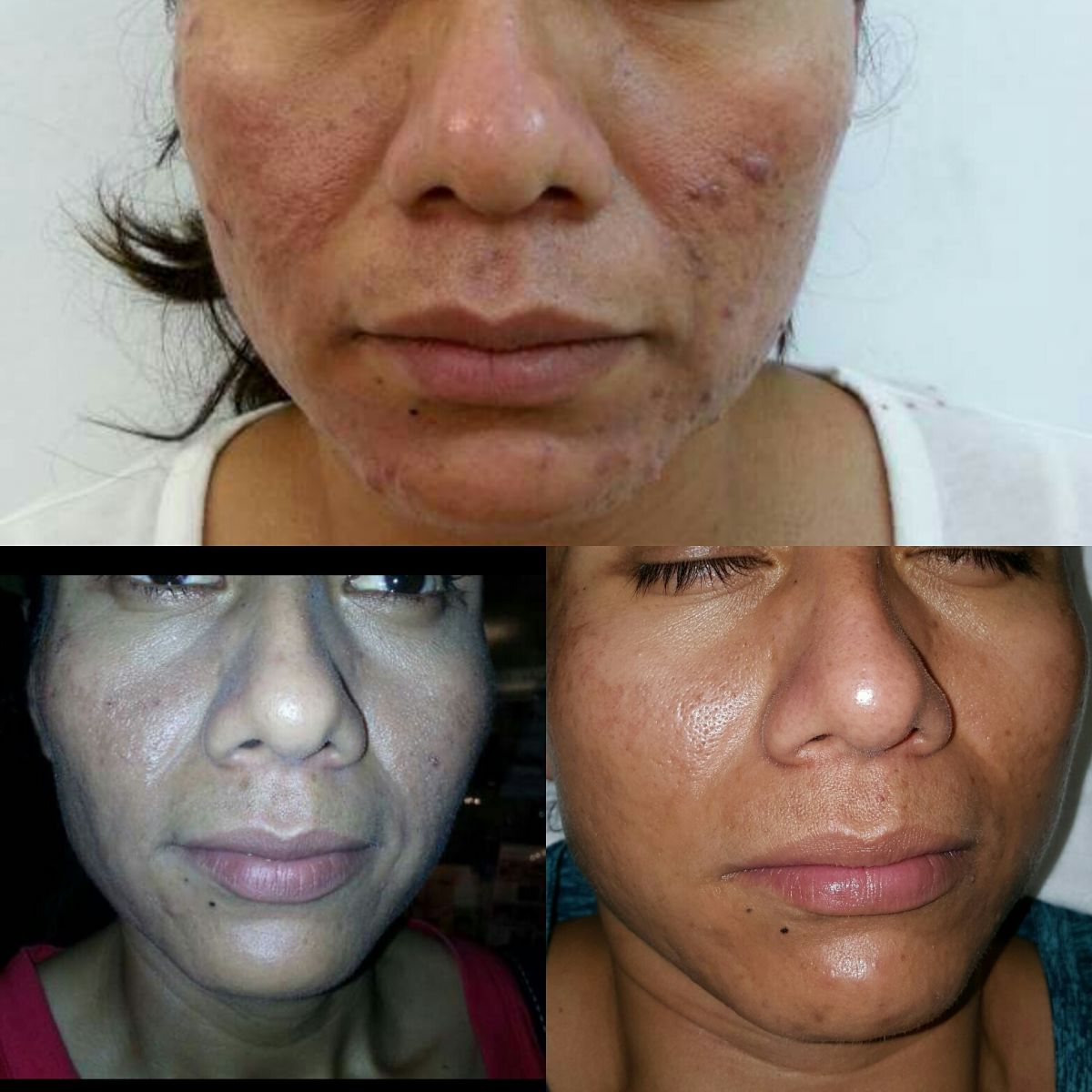 Acne/Acne scar treatments
Before and after after only one treatment.
Treatments depend on grade of acne and type of acne scarring.Call for a complimentary consultation with skin analysis.A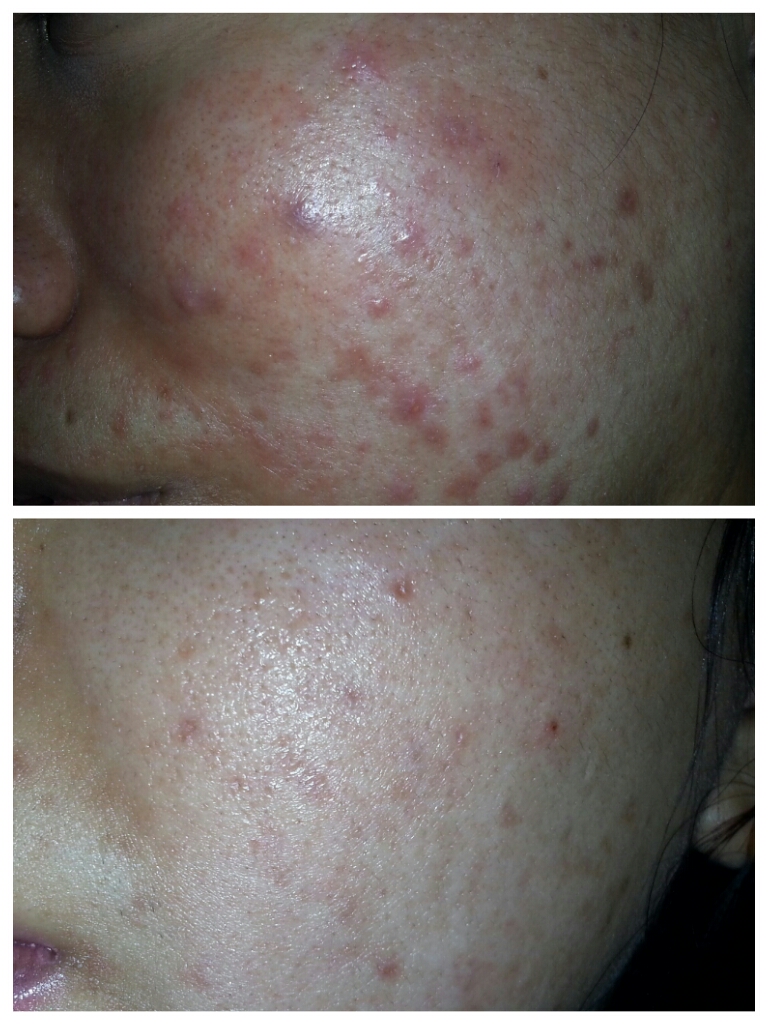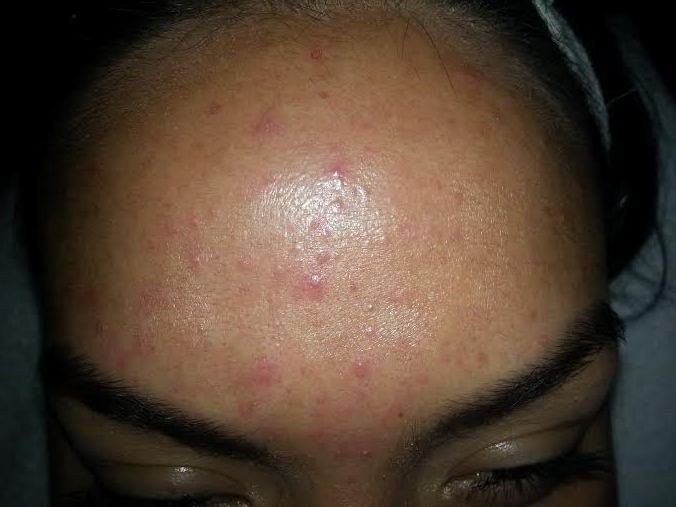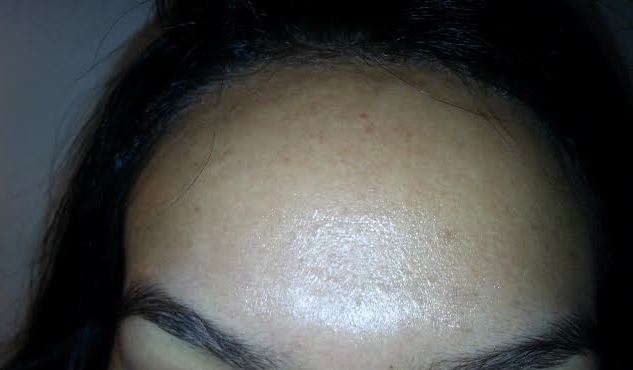 Acne Scar Treatments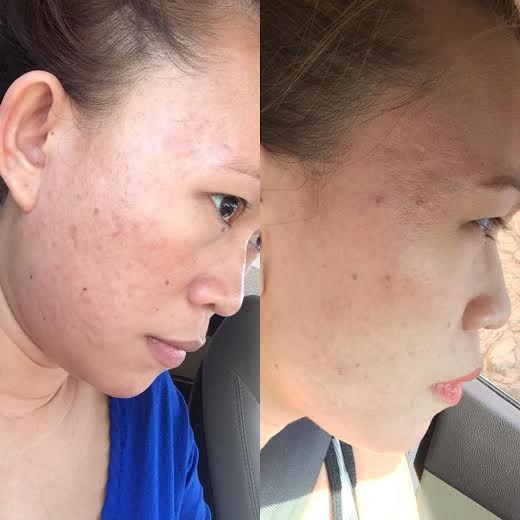 | Service/Product | | |
| --- | --- | --- |
| IPL - Intense Pulsed Light | | |